Leasing a Used Car Can Save You Money – Here's How to Do It
Maybe it's time you started shopping for a new car, but all the options and the crazy expenses are overwhelmingly daunting. There are countless cars to choose from, and then there's the question of new or used. What can you afford? Maybe there's a car you'd love to have, but buying it outright just isn't an option.
Well, the good news is that there's another option – a used-car lease. With a used-car lease, you can get a slightly used version of the vehicle of your dreams, saving yourself thousands of dollars to get nearly the same vehicle.
So why haven't you heard of this before? Many dealers don't offer them, and even those that do don't always offer them blatantly. Sometimes the employees of dealerships themselves don't know that leasing a used car is an option! All it takes is a bit of extra paperwork and searching for you, but in the end, you'll end up with an affordable option without compromising what you want out of a car.
As new-car leases have grown increasingly popular over the last decade or so, dealers are receiving cars once the lease is done and must find something to do with it. More and more, they are turning towards used-car leases, so though they may be hard to find now, they'll be sure to only increase in popularity over time.
So, how do used car leases work exactly?
The way used-car leases work is very similar to the workings of a new-car lease. According to regulations, used cars for lease can only be up to 4 years old, have a maximum of 48,000 miles on the odometer, and must be certified pre-owned (CPO) vehicles.
The residual value of a vehicle varies as automobiles depreciate at different rates, but the payment for the used vehicle is determined by the lender based on the difference between its sales price and its residual value. Typically, the lender would be the financing company for an automaker, like Dodge Financial at a Dodge Dealer.
Just like a regular lease, the lender assigns an interest rate which will likely be higher than it would typically be for a new-car lease. Overall, however, you still end up paying less with a used-car lease when you factor in a lower sales price, a lower rate of depreciation, and the higher-money factor. Once the lease is up, you have the option to buy out the vehicle, and all of the lease payments would go towards ownership.
One thing to look out for is leases offered from independent "Buy Here, Pay Here" dealers. It sounds great, but when push comes to shove, you'll end up with more complications and, very possibly, extra costs in the small print. You'll also discover that some specialty car lots offer in-house used-car leases.
When leasing from experienced car dealerships who specialize in used cars lease as well, you can minimize your monthly payment by $40 to $125 when you choose to lease a used vehicle; of course, these were your everyday cars, not luxury vehicles, so the price difference will be even more extreme for those. We at Car Finance have vast experience with genuine certified pre-owned automobiles, not private, independent ones.
How can I lease a used car?
The process for leasing a used car can, at times, belong and a bit complicated, but when you go into it knowing what you're looking for and what you're doing, it will be much faster and simpler. We at Car Finance can do it with you, however, if you decide to do it on your own, here is what you'll need to do, step by step:
Call the lender – once you've got a vehicle in mind, you'll need to find the financing company's phone number (remember, Dodge Financial if you're looking for a Dodge vehicle, for example) by searching the brand's name combined with "finance phone number;" once you've got it in hand, give the number a call to ask if it offers leases on used CPO vehicles.
Find the price of a new-car lease – you won't know if you're making a wise financial decision unless you know all the options. Get a quote for a new-car lease of the vehicle you're looking at so you have something to compare the price of a used-car lease.
Find your car – begin searching for you car, and remember that it must be labeled CPO. It may take a while for you to find the perfect color and model since you're looking for a used one, but decide what preferences are negotiable and which ones aren't. Find options from different dealers as some will be more helpful than others. Edmund has plenty of tools to help in this step.
Find a dealer who works for you – this step may take more time than you'd like, but be patient. Make phone calls to different dealers until you find the one who can do the lease. You'll have to ask for an internet or sales manager and tell them that you've found a pre-owned car in inventory that you'd like to lease. If you get an immediate "No," you could ask the manager to check with whoever is above him or her to confirm. Sometimes the person you're talking to may not even know that a used-car lease is an option! He may need to call you back with an answer. Keep moving down your list of dealers until you get an affirmative response.
Get a quote – once you get the "yes" that you've been looking for, ask the manager for a quote. You can use Edmund's appraisal calculator to help you negotiate a fair price. You can also ask for the residual value in case you opt to buy the vehicle once the lease is done. At the end of the phone call, you should know the price of a down payment as well as the monthly payments, including all taxes and fees.
Compare one more time – check the price you've been given with the one you found in step 2 to ensure it's a good deal. If you're happy with the savings, it's time to go see the car in person and possibly even take it home with you!
Pros and Cons of a Used-Car Lease
Just like any viable option in life, there are good reasons to do it as well as reasons that it may not be the best choice for you. We'll start by looking at the pros of used-car leasing followed by the cons.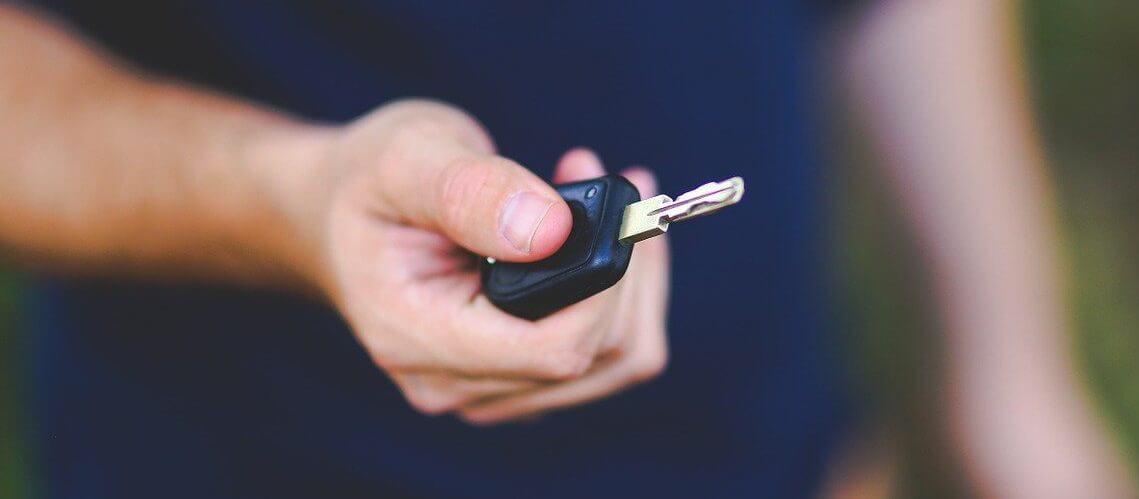 Pros
Lower monthly payment – we've already discussed the affordability of used-car leases, but it is one of the biggest pros and so bears repeating. You avoid the steep new-car depreciation curve when you choose this route, and the selling price is just lower in general, making your monthly lease payments significantly lower.
Good lease buyout – since used cars are worth less than brand-new cars, the residual value will be lower, making a buyout at the end of a lease much easier. Be sure to factor in maintenance costs, extended warranty costs, etc. when you make this decision, however.
Longer powertrain warranty – a powertrain warranty usually runs to 100,000 miles for a CPO vehicle.
Possible lower auto insurance costs.
Cons
Maintenance costs – the car already has some use, so you'll probably have to do some work on it sooner than you would on a new car.
No new-car smell – this may seem minor, but let's be honest — not much is better than that new car smell. Though the car will be new to you, it's not new to being used, and you'll probably find little scratches or marks throughout.
May not have the latest features – a brand-new model is sure to have the newest, updated technology that a used car with a few years on it may not. Be sure the used car has all the features you deem a necessity.
Are there other used-car lease options?
You could opt to take over the lease for someone who's currently in one but doesn't want to be. This could be extremely ideal as the current owner will have already made a down payment, and some are desperate enough to get out of the lease to offer cash incentives. You'll find options like this on Swapalease and LeaseTrader.
Another option is a used-car subscription service. These are slightly different than leases, but in many ways, they're quite similar — low start-up costs, mileage limits, and lower monthly payments. The main difference, however, is that these companies don't allow you to buy out the car once the lease has finished. In addition, the monthly payments may include required routine maintenance. Check out companies like Fair and Canvas for a used-car subscription.
What's the best way to finance a used car?
There are other ways besides a lease to stay within a reasonable budget, and though used-car leases have many incentives, it may be that you would rather finance a used car. If this is the case, you'll want to find the best interest rate, and the way to do that is likely through a credit union. Not only are they generally more pleasant to deal with than a car salesman but you'll also get a more personalized approach than you would through a bank since your credit union knows you, and if your credit report is not the best, you'll get a more decent interest rate here than elsewhere.
If you aren't a member of a credit union, however, there are other options:
Auto Loans Online – one of our favorite websites offering solid rates on loans is Even Financial. They search all the top available loans from all the lenders and compile them into one page in just a few minutes — and it's free!
Peer-to-Peer Auto Loans – the advantage of taking loans from investors and individuals is that your car won't be repossessed if you miss a payment for some reason. However, you won't be able to avoid the negative consequences to your credit if this does happen. We love the website Lending Club for peer-to-peer auto loans. All you need is a credit score of at least 600, and they offer 3- to 5-year loans of up to $40,000
At the end of the day, the best option, if possible, is to pay for your car in cash. Whether you're buying new or used, a cash payment makes it so that you avoid tons of extra costs. The best-case scenario is if you can manage to pay for the car in full, but at least have 20% if that is not possible.