Buying a Car? Get the
Financing You Need
Whether you're buying from a dealership or through a private sale, we offer convenient and flexible financing options to help you drive away with the car you want.
Get PRE-Approved In 3 Minutes!
Сall Me Back
Find the car you want, where you want! Whether it's a private sale, a new car, or you're buying from a used car dealership, it's your choice!
Submit your application to us. This will include your personal as well as income details, the cost of the car, term, and etc. After reviewing your application, we will pair you with the perfect bank or private creditor to get you approved at a competitive interest rate.
Get financed and drive away in your new car. Keep in mind though, before we can register your car, we will require a safety inspection and proof of insurance. If you require help with any of those, we can certainly help!
We have $0 down options available, making it even easier for you to get the car you want.
No Deposit Required!
No upfront costs, no nonsense deposits, and of course no hidden fees!
Same Day Approvals
Your requests are virtually always going to be accepted within a couple of minutes at the most. We pride ourselves on our efficient, customer friendly, and effective approval system.
Obligation Free
Contact us today for a consultation. All consultations, applications, AND meetings are 100% obligation free.


















Slide 1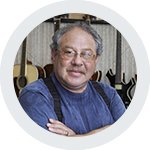 I've been looking forever to find a car financing company who cared for my needs, rather than their own. At first I thought Car Finance Canada was too good to be true, but as it turns out, they're just what they say they are. A finance company who treats every customer as a VIP. I would recommend them to anyone looking for great financing plans. All of the representatives I spoke two were friendly, insightful, and extremely motivated. Way to go Car Finance Canada!
Slide 2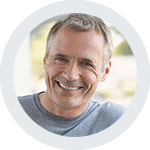 I had a wonderful experience when I decided to give Car Finance Canada a visit. They were extremely helpful, welcoming, and didn't demand anything from me! To be completely honest I was caught off guard at how welcoming it was when I had first arrived. Most financing companies only care about your money, but here that's not the case! 100% would recommend to friends and family.
Slide 3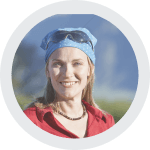 I've been in need of a good financing plan for a few months now. Times have been tough lately, especially when it came to affording car payments. When I stumbled across Car Finance Canada, it was like a light had turned on at the end of a really long tunnel. Lately when someone asks me whether or not I would recommend Car Finance Canada, I won't stop talking. Their is just so much good coming from this company, and frankly, they care about their customers. Car Finance Canada is like a family. Truly Canadian.
Call Us Today
(866) 543-7997
Questions? We're here to help!
Here at Car Finance Canada, we are committed to keeping our customers satisfied across all platforms. We are confident that after visiting our facilities, or speaking with a representative over our high tech phone system, you'll already feel like you're part of the family.
We believe in allowing people, regardless of economic status, to enjoy the freedom of the open road. We don't believe, however, in nonsense interest rates, hidden fees, and other unnecessary annoyances. We want all of you to feel like VIPs, because to us, that's exactly what you are. Call us today for a consultation!

Phone
(866) 543-7997 (Toll Free)

Our Office
Car Finance Canada
5000 Yonge Street Suite #1901
Toronto, ON, M2N 7E9