The vehicle finance company that you select to finance your vehicle purchase will have a massive influence t on the way you will secure the vehicle of your choice. We at Car Finance Canada offer several loan options to ensure an easy financing process and have you driving home with a good deal and a big smile.
With us, your credit score is not a determining factor in the outcome of your loan deal. The Car Finance Canada team understands just how critical car financing can be for you to realize your dreams. For this reason, our process eliminates delays at various stages, making the application as convenient as possible for our potential clients.
Whether you are buying through a private sale or from a dealership, our aim is for you to secure the car of your choice at the lowest possible rate.
Call Us Today
(866) 543-7997
Questions?
We're here to help!
How Mitsubishi has evolved over the years
In 1917 the Mitsubishi Model A was Japan's first series-production automobile, it was a seven-seater sedan built entirely by hand. Compared to the European and American mass-produced cars at the time, the Model A was expensive and was soon discontinued. in 1937 they developed a prototype sedan for military use known as the PX33. After the Second World War, they resumed manufacturing a scooter called the Silver Pigeon and a small three-wheeled cargo vehicle called the Mizushima.
In the early 1960s, Japan's economy was growing and the idea of family motoring was taking off. During this time they launched the Colt 1000, the first of its Colt line of family vehicles and the Mitsubishi Debonair, the largest luxury passenger sedan on the Japanese market. The three red diamonds logo was selected by Iwasaki Yatarō, the founder of Mitsubishi, it was similar to his family's crest. In 1971 Mutsibishi sold 15% to American automotive giant Chrysler. The Dodge Colt was the first rebadged Mitsubishi product sold by Chrysler, with over 250,000 vehicles manufactured. Soon the vehicles were sold in Australia and the rest of the world.
The Outlander
The Mitsubishi Outlander is a mid-size crossover vehicle previously known as the Mitsubishi Airtrek when it was introduced in Japan in 2001. It is a popular choice for people looking to buy a compact sport utility car. The Outlander retains the all-season and off-road abilities provided by a four-wheel drive and a high ground clearance. Safety is a highlight feature in this model, it comes with a lane departure warning system, adaptive cruise control, forward collision mitigation system and a knee airbag in the driver's seat to reduce leg injury in the event of a crash. In 2013 Mitsubishi launched the third generation line-up named the Outlander PHEV. It is a plug-in hybrid model that is economical and low on emissions. The interior is designed for maximum comfort with redesigned seats and the dashboard and front doors are covered with soft-touch material providing sound insulation. Over 200 000 have been sold worldwide, according to JATO Dynamics, the Mitsubishi Outlander PHEV is the best selling plug-in hybrid across the world since December 2018.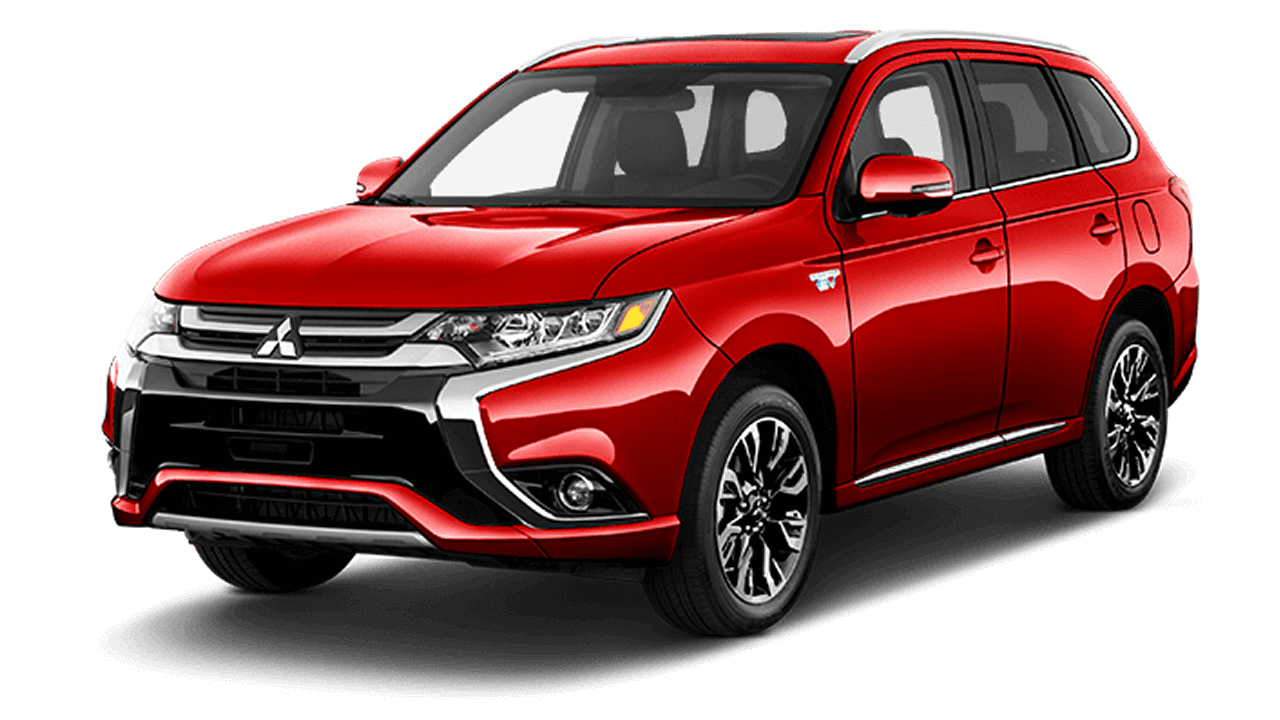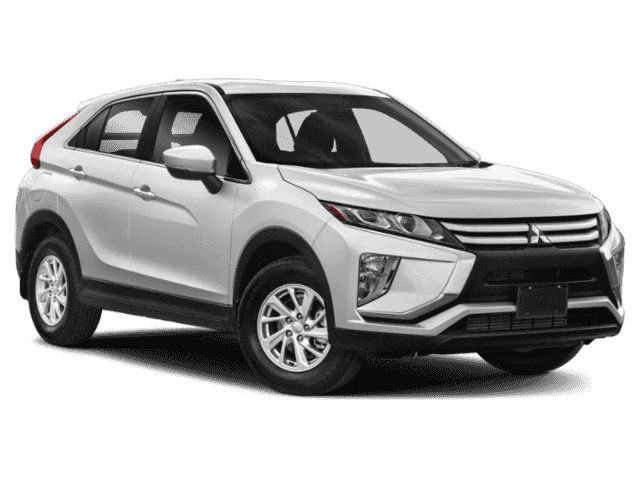 The Eclipse Cross
The Mitsubishi Eclipse Cross is a compact crossover SUV produced since 2017. It occupies the space between the Outlander and the RVR/ASX/Outlander Sport is Mitsubishi's crossover lineup. If you're looking for a bold statement car, this is a choice for you. The design is sculpted and inspiring with a strong style. It has a dynamic shield design with unique, edgy body lines that extend to the raked rear hatch. It comes with standard 18" alloy wheels to add intensity to the SUV's sporty, bold stance. The interior is created using high-quality materials complemented by silver-accented details. The luxurious interior features a heated steering wheel, leather-appointed seats, heated rear seats leather-wrapped steering wheel and shift knob. It comes with intelligent sensors that monitor your surroundings and give you active warnings to alert you of any possible danger. You can confidently change lanes because of the Lane Change Assist (LCA) and Blind Spot Warning (BSW) systems. The additional Lane Departure Warning (LDW) that alerts you if your vehicle is drifting from its lane and the Rear Cross-Traffic Alert (RCTA) detects any vehicles that may be approaching from the side as you back up.
The Lancer Evolution
The Mitsubishi Lancer Evolution, also known as 'Evo' is a popular sports sedan. Its design is based on the Lancer that was manufactured from 1992 until 2016. To date, there have been ten official versions and with each model having a distinct Roman numeral. All the models use standard two-litre turbocharged inline four-cylinder engines and the all-wheel-drive systems. If you're looking for speed and handling above all else, then the Evo is ideal for you. It feels like a combination of an economy sedan and a rocket. It has a 291-hp 2.0-litre turbo-four with a five-speed manual in GSR models, the MR models have a six-speed dual-clutch automatic and the Final Edition reaches 303 hp with the five-speed.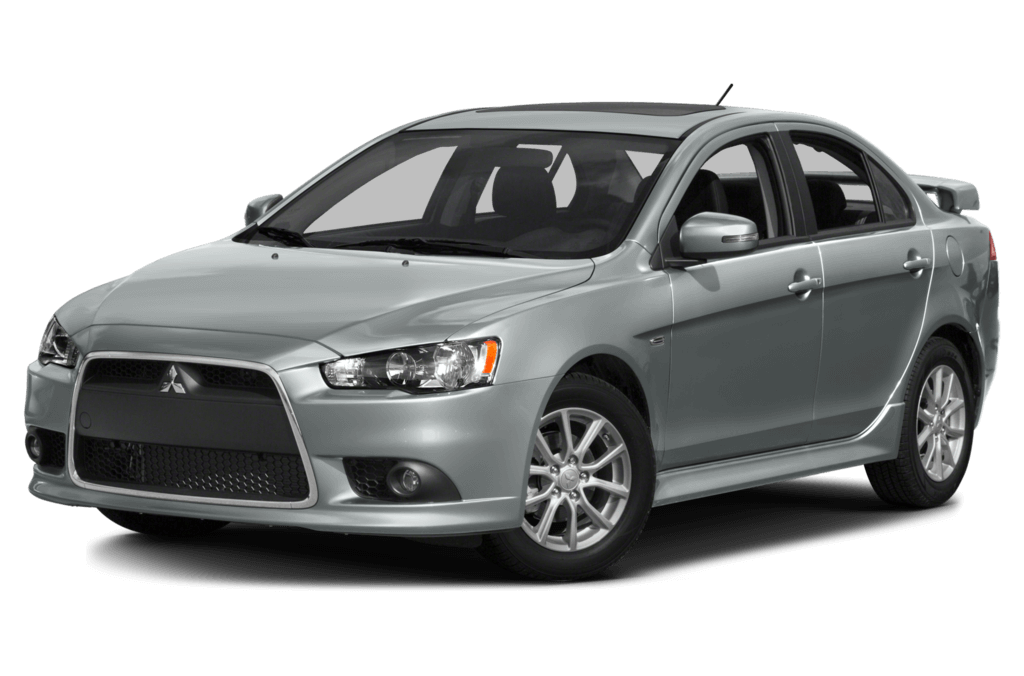 Mitsubishi finance calculator
Financing your Mitsubishi
At Car Finance Canada we provide many custom plans to help you buy the car of your choice. We have excellent Mitsubishi Lancer finance deals and Evo x finance. We process your application quickly in order to save time and send you driving off in your new Mitsubishi. Our Mitsubishi Canada finance options are free from hidden fees, high-interest rates, and unnecessary charges. With us, you can get approved and get the best Mitsubishi finance rates, regardless of your credit score and financial history. Get in contact with us today for a free consultation. After the consultation, processing your application is quick and easy. Our commitment is to get you the best new or used Mitsubishi finance deal possible, regardless of your economic status. We work hard to understand your needs and make sure you get the best finance deal available.
100% Finance
No Deposit Required
100% finance is available to approved customers as the car is almost always sufficient security.
Same Day Approvals
Our application process is quick & easy. We have the systems, technology and consultants that can get your application approved fast.
No Obligation
All applications and cosultations are obligation free

Phone
(866) 543-7997 (Toll Free)

Our Office
Car Finance Canada
5000 Yonge Street Suite #1901
Toronto, ON, M2N 7E9