The car finance company that you choose to finance your vehicle purchase will have a significant influence on the way you will secure the vehicle of your choice. At Car Finance Canada we offer you several loan options to ensure an easy financing process and have you driving home with a good deal and an even bigger smile.
With us, your credit score is not a determining factor in the outcome of your loan deal. The Car Finance Canada team understands just how critical car financing can be for you to realize your dreams.
For this reason, our process eliminates delays at various stages, making the application as convenient as possible for our potential clients.
Call Us Today
(866) 543-7997
Questions?
We're here to help!
The Mini Cooper story in brief
The Mini Cooper has evolved from a racing car variation to being an iconic vehicle of the 1960s. The origins of the Mini go back to the 1950s production of the first Mini by the British Motor Company (BMC) and renowned designer Sir Alex Issigonis. The Mark I was developed as a response to fuel shortages, it was 4 cylinder engine two-door car with a monocoque shell. In the 1960s it became a popular choice for compact city cars, as such, it took on a unique identity. The Cooper and Cooper S models were added, with 848cc and 1071cc engines respectively. The Cooper S was a sportier version of the Mini and was successful at the Monte Carlo Rally in 1964, 1965 and 1967. It gained fame in the 1967 bank heist. British film The Italian Job. In the 1990s, the Rover Group (who owned the rights to the Mini) was acquired by the German auto manufacturer BMW. BMW has retained the Mini marque and relaunched the line in 2000. In recent years the new Cooper and Cooper S models push for 118 horsepower for the Cooper, and 172 horsepower for the Cooper S. Mini has adjusted the original model to include hardtop and hatch variants with special edition Mini Classic Cooper and Cooper Sportscars. The main changes included using a Toyota diesel engine and incorporating convertible models. Additional changes include kit and concept cars like the John Cooper Works GP Kit and the Mini Cooper S Works.
The Countryman S E
Mini models are no longer all that mini, the size is getting bigger and the latest Countryman is the largest so far. It is a plug-in hybrid CUV with a higher ride height and softer suspension. the steering is fast with a chassis that eagerly responds to inputs. The Countryman has a lot of character sure to put a smile on a driver's face.
The electric plug system is cleverly designed, it has a subtle plug icon on the side grilles. This PHEV is a design triumph. It has a wide range of customization features. The Countryman Cooper S E's electric motor generating an immediate 122 lb-ft of twist, it produces 221 horsepower and 284 pound-feet of torque. The Countryman feels nippy and energetic, it has a 3,948-pound curb weight and a 6.8-second sprint to 60 miles per hour.
Even in the default Mid driving mode and the Countryman launches forward from a standstill and at urban speeds.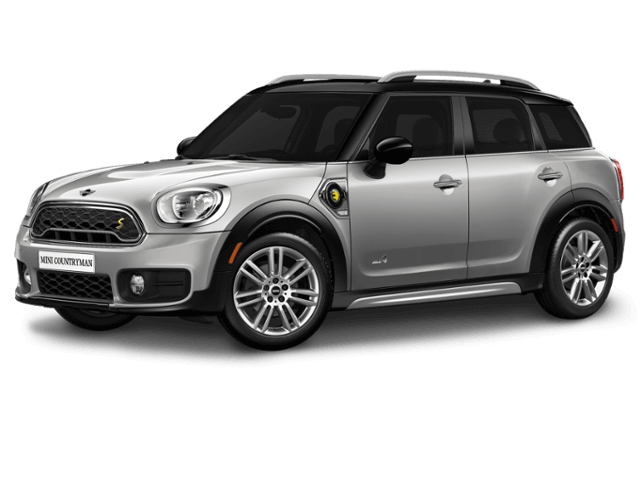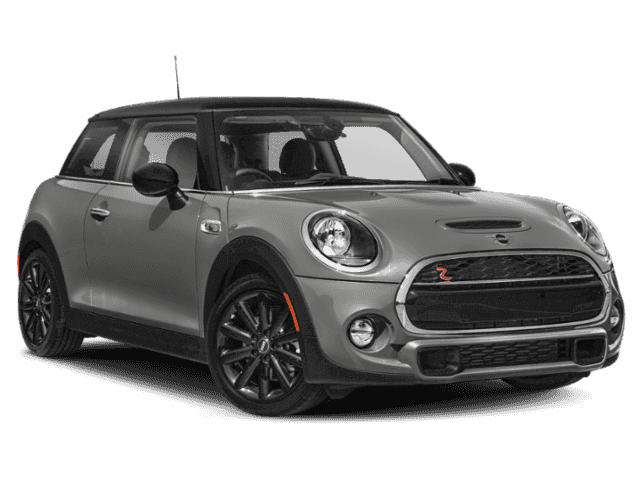 The 3 door
The 3 doors Mini is a fuel-efficient compact car with a clean simplistic design characteristic of the classic Mini. It's larger than the 1960s models but still compact by modern standards. This modern Mini's design is a classic nod to the original, featuring a round speedometer with a row of toggle switches. The 2019 model has a luxurious leatherette upholstery interior. It comes with Bluetooth connectivity, 6.5-inch infotainment display, rear parking sensors and a back-up camera. It sports 15-inch alloy wheels, a six-speed automatic transmission and a keyless start.
The six-speed manual is direct and the tall gears will have you rarely getting out second gear when you're cruising. It means serious business in the mid-range, its ideal for stable highway cruising. The 3 door has eager 134-horsepower, wide-ratio six-speed manual, 1.5-litre turbocharged three-cylinder engine. It's 162 lb.-ft. of torque from 12,50 rpm that impresses — at 120 km/h.
The Convertible
The four-passenger Convertible is Mini's only convertible and the smallest model. Powered by the 1.5-litre turbo-three engine, it comes standard with heated and powered side view mirrors, body-colour mirror caps and a rearview camera with rear parking sensors. This impressive model has 15-inch alloy wheels, automatic headlights, a drive mode selector and rain-sensing windshield wipers. The interior spells luxury, this convertible has multi-colour interior ambient lighting, leather-wrapped sport steering wheel and black leatherette seating. The black soft-top sets it apart and it is fully kitted with a 6.5-inch center infotainment screen with Bluetooth, a USB port and automatic climate control. The Mini Convertible Cooper S version has a powerful 2.0-litre turbo-four, black checkered dashboard trim, 16-inch alloy wheels, sport seats, fog lights and Performance Control. The Mini Convertible John Cooper Works has a more powerful version of the 2.0-litre turbo-four, with additional LED headlights, 17-inch JCW wheels and a sport-tuned suspension. It has a Carbon Black interior trim, cloth JCW sport seats and a JCW leather steering wheel.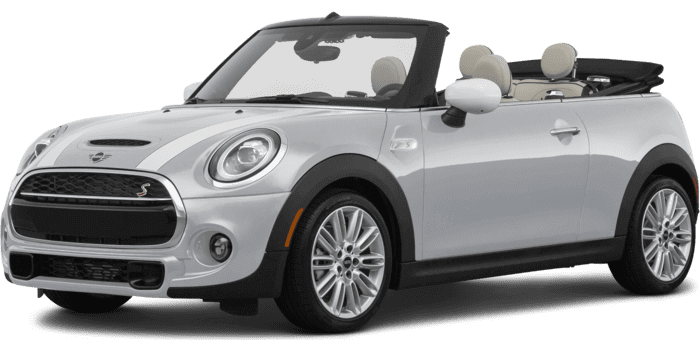 Mini Cooper finance calculator
At Car Finance Canada we provide many custom plans to help you buy the car of your choice. We have great Mini Cooper Countryman finance deals. We process your application quickly in order to save time and send you driving off in your new Mini. We offer Mini finance Canada options free from hidden fees, high-interest rates, and unnecessary charges. With us, you can get approved and get the best Mini finance rates, regardless of your credit score and financial history. Get in contact with us today for a free consultation. After the consultation, processing your application is quick and easy. Our commitment is to get you the best new or used Mini finance rates possible, regardless of your economic status. We work hard to understand your needs and make sure you get the best finance deal available. Try our Mini finance calculator to check out the options are available for you today.
100% Finance
No Deposit Required
100% finance is available to approved customers as the car is almost always sufficient security.
Same Day Approvals
Our application process is quick & easy. We have the systems, technology and consultants that can get your application approved fast.
No Obligation
All applications and cosultations are obligation free

Phone
(866) 543-7997 (Toll Free)

Our Office
Car Finance Canada
5000 Yonge Street Suite #1901
Toronto, ON, M2N 7E9