Are you ready to buy a car, or maybe you are planning on getting a good one for yourself as soon as you figure out how to get suitable and sufficient financing? You should know that your interest in getting a flexible enough loan for your desired Honda automobile must have to be balanced by a company that can render good vehicle finance services.
You will get yourself some comfortable and favorable financing options that are directed at seeing you get your hands on a nice car. It doesn't matter if it is through a private sale or a dealership, the interest rates that we offer are so pleasing that you are guaranteed to come to a reasonable conclusion regarding your desired car.
There is an understanding that you must have probably waited for the best moment for such a move. That is why there are no further delays and additional waiting, or pending status updates with Carnance. Every process is perfectly designed to help give you car finance that is as convenient and efficient as ever, arguably the possible best.
Call Us Today
(866) 543-7997
Questions?
We're here to help!
Honda: How it started, Story so far
Honda Motor Company, Ltd., Japanese Honda Giken Kōgyō KK with Headquarters are in Tokyo, is the chief Japanese manufacturer of motorcycles and a significant player in automobile production for the world market.
Engineer, Honda Soichiro established the Honda Technical Research Institute close to Hamamatsu in 1946 to build small, efficient internal-combustion engines. The company, incorporated later as Honda Motor Company in 1948, commenced the manufacturing of motorcycles in 1949.
They launched the Honda C-100, a small-engine motorcycle in 1953. It went on to become the largest-selling motorcycle in the world by 1959. In the same year, they also established a U.S. subsidiary, the American Honda Motor Company, and started production in the United States in 1979 and then automobiles in 1982.
Honda is, without a doubt, a world leader in motorcycles production. However, the majority of the company's yearly sales are automobiles generated, a venture that began in 1963. With the lightweight, fuel-efficient passenger cars, Honda Civic and Accord models have come to gain a much-deserved level of recognition.
3 Most-Popular Honda Models to Consider
It is more often than not beneficial what products are making positive waves in the vehicle market, even if they are Honda products. When you target a model or a number of them that have maintained best-seller status for some time among different auto manufacturers, it is always because there must be some secret behind it.
These automobiles see their success attributed to its dependability and reliability over the years. Otherwise, buyers would not have continued going for it in such numbers. The following Honda models were best sellers in 2016, and they should make your list of considerations.
Honda Civic
The Honda Civic was Honda's best-selling car in 2016, according to the reports from the company's December 2016 year-to-date sales figures. They are available in three distinguished body styles, such as the Coupe, Hatchback, and Sedan. Smart buyers always go for auto loan for a used Honda Civic.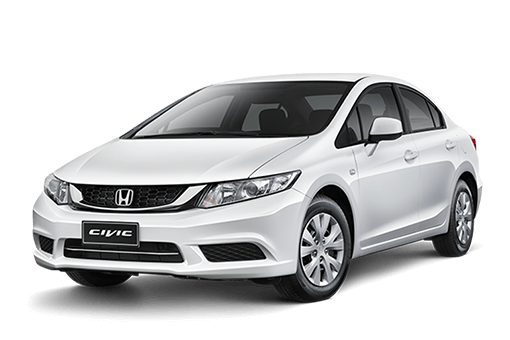 Honda CR-V
The Honda CR-V was America's top-selling SUV in the year 2016, setting a record in both the annual and monthly records, according to reports from Honda's December 2016 year-to-date sales figures. It has been one of the most popular SUVs to date. You can secure finance for Honda used CR-V loan today.
Honda Accord
The Honda Accord is a midsize sedan that is popular for its spacious and ample interior, coupled with its comfy ride and simple-to-drive identity. It has also proven to be a perfect family friend, thereby boosting its already impressive CV.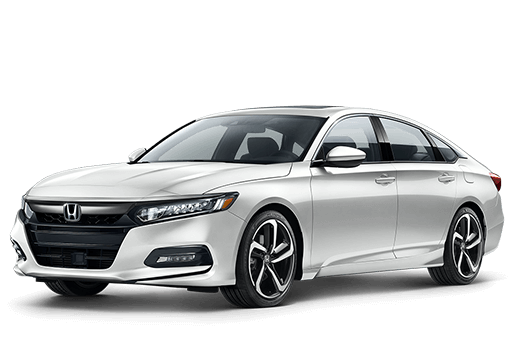 Why Choose Us for a Used Honda Finance Service?
First things first, we will like to do a little introduction of ourselves to you. We are a Canadian company situated in North of Toronto, Ontario. If you are looking for experts at rendering transparent, affordable, and secured used Honda finance, then we would be your best bet. By working hand in hand with Canadian banks, our clients have an excellent of securing Honda Canada used car loans.
Even those that have bad credit still stand a chance of obtaining finance for used Honda, albeit spending more. We dedicate ourselves to finding good financing options for your auto dreams. Our commitment is to keep you satisfied on all platforms. And our confidence is that after visiting us or speaking with a representative via our high tech phone system, there will be no form of hesitation in your mind anymore.
We let people, notwithstanding economic status, to have the freedom of a transparent process. Interest rates, hidden fees, among other issues, are not as decisive to a deal as you might think. There is an incredible chance for you to secure the financial backing your car dream needs and deserves.
100% Finance
No Deposit Required
100% finance is available to approved customers as the car is almost always sufficient security.
Same Day Approvals
Our application process is quick & easy. We have the systems, technology and consultants that can get your application approved fast.
No Obligation
All applications and cosultations are obligation free

Phone
(866) 543-7997 (Toll Free)

Our Office
Car Finance Canada
5000 Yonge Street Suite #1901
Toronto, ON, M2N 7E9