Let's say you are desperate for a car loan- be it because of your finances, due to your job or your lifestyle has made having a car a necessity. Whichever your situation may be, you could be wondering how fast or slow it takes for the processing of an auto loan.
The good news is that in Canada it is possible to get approval is mere seconds up to a few days. There are plenty of cases where individuals with no or low credit get automobile loans at competitive rates in a couple of days. But it depends on several factors.
At Car Finance, it can take anywhere between 24 hours to a few days to receive your car loan. We also offer financing services, where necessary and applicable. You can request a free quote on any vehicle for an idea of the expenses involved in your Car Finance loan.
How long does it take to get approved for a car loan?
The timeframe ranges from between a few seconds to a few days. The lender, client's credit score, and the type of car of interest to the client are all factors that determine processing speed.
Good Credit Applicants
Credit scores above 700 are generally considered very good. Individuals with these scores are often eligible for prime loans on any car. And an approved auto loan occurs very fast. Sometimes, due to leverage, clients will get interest rates close to zero.
Bad Credit Applicants
If you have bad credit, it is best to work with a lender specializing in helping people with bad credit. These lenders; as well as preparing necessary documents before applying can help in shortening the usually longer timeframe.
Applicants With No Credit History
However, applications of people without credit take the longest because they have to prove their creditworthiness. And their Canadian residence in the case of immigrants.
How long does the car loan application process take?
Exceptional customer service has become the standard at Car Finance and across the industry. That's why most applications include very few steps. Again, though, it all depends on the lender and the details needed to assure themselves of repayment. So, creditworthiness and how much you need to borrow will influence the lender's decision.
Here's a scenario to help you how long to expect each application step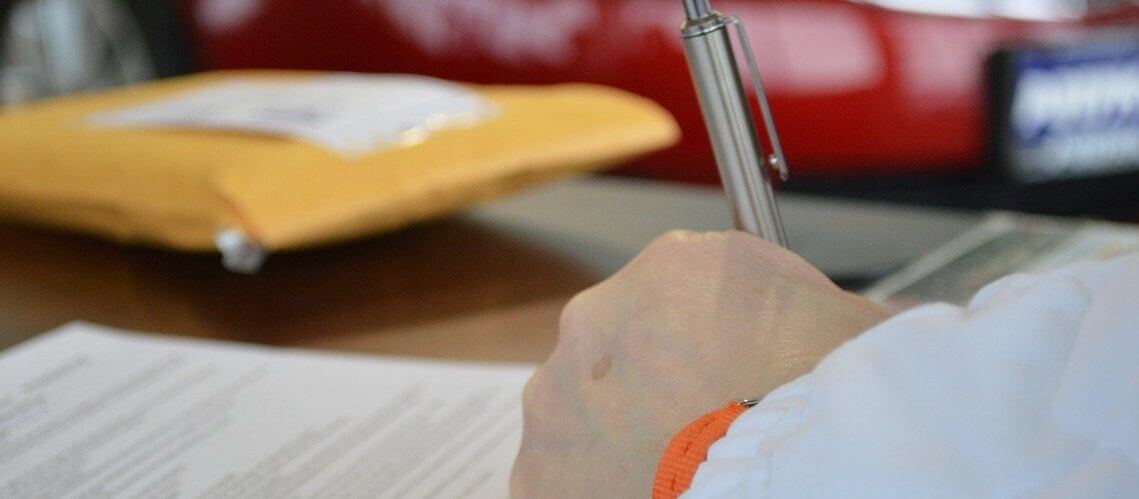 Application submission: Only 10-15 minutes to fill out the application form. Whereas, from filling in-person at the lender's office takes longer.
Response wait time: Almost immediate for lenders who offer instant preapproval services. Otherwise, lenders reply to you after several business days.
Approval: Differs significantly depending on the factors stated above.
Loan funding: It is always best to confirm with your lender after getting approved. However, lenders often release funds between one and three business days.
Still, don't think you think you are eligible for a car loan. Well, think again. It's possible! Give us a call or approach our offices with a completed application form to become a motorist real soon.
Learn how preapproval can help speed up the approval process
Getting preapproved before car shopping can help your peace of mind and fast track the approval process.
What does it mean to be preapproved?
Defined as a conditional commitment to granting the loan, it helps you become one step closer to getting funding for purchasing a vehicle.
Typically the completed automobile loan application form plus documentation for financial assessment and credit ranking are required. You may also need to prove your residency in Canada. Once assessed, your lender can preapprove you for a loan up to a specified amount. Your lender will also give you an idea of the interest rate. And you can, given your circumstances, be able to lock in an interest rate.
This assurance ideally gives you an idea of the price range for your car search and bargaining power when negotiating with the car dealer.
How long does it take for a car loan preapproval?
A few seconds for people with excellent credit, for others a few days. The wait time for preapproval and approval generally have similar timeframes. We charge an application fee of $ before the assessment process begins to cover administrative expenses.
How long will it take my loan to be finalized?
The same day or a few business days is necessary for loan finalization. The turnaround time of the online lenders, banks, credit unions and dealerships vary. But, dealerships are often the fastest of all lenders. Whereas, banks and credit unions average turnaround times longer than online lenders.
Dealership
Same day loan financing of dealerships have the disadvantage of a caveat. Caveats prevent the registration of the car or assets given as security in other financial dealings without the permission of the dealership. A second disadvantage is that you could leave with a loan that is not fully approved.
Spot Financing
Spot financing allows you to take home a vehicle without loan finalization. But, it is not optimal for borrowers with weak incomes or bad credit. If you don't have a job, good credit or income, spot delivery loans can quickly become yo-yo financing. Yo-yo financing occurs when lenders adjust your promised monthly payments or interest because it cannot be approved as is.
4 Things That Slow Down Your Application
Skipping the pre-qualification step
Everybody's needs are different. That's why lenders need your complete information to inform you of whether or not you qualify for a loan. And give you an idea of your potential loan limit.
Submitting incomplete an application or documentation
If you are waiting for documentation, this will hold up your application process. It is best to download the document checklist and get your documents in order before applying.
Incomplete car information
Requirements vary between lenders. For second-hand vehicles, some lenders want more details on the condition of the car to move forward with their decision.
Applying outside of business hours
Despite what you may think. Sending in your application on weekends or holidays don't make the process faster. Instead, it could push your loan proceedings further down the queue.
Lenders want to get you in the driver's seat faster. So, please avoid those common mistakes to help lenders assist you quickly.