All too often individuals become apprehensive when considering financing a Kia due to the fear that it will be an extremely time consuming and stressful situation due to the understandable confusion regarding Kia Motors' finance rates. While this can sometimes be difficult, Car Finance Canada makes it our mission to provide you with Kia used car financing rates at a phenomenal price without the hassle.
If you have an interest in Kia Sorento finance deals, the enhancement of a Kia Picanto or any other possible Kia finance you could imagine, we have the know-how to make your dream a reality with our unmatched knowledge on current Kia finance rates.
In addition, if credit scores are a looming concern, do not worry, because we accept all customers, regardless of their credit score, because we believe that everyone deserves the joy of financing a new or used automobile in spite of their financial standing.
Call Us Today
(866) 543-7997
Questions?
We're here to help!
Kia's Journey began in 1944 when the company was established by Kim-Cheol-Ho in Seoul, South Korea, originally called KyungSung Precision Industry before becoming Kia Industries the following year. The company initially started off by selling bicycle-related products but eventually began to move into the automotive industry working on the manufacturing of other brand name vehicles.
In 1992 the company began to expand its business into North America where it steadily gained popularity resulted in more dealerships being created all over America as well as Canada.
Unfortunately, Kia filed for bankruptcy in 2007 which resulted in Hyundai, who created similar models to Kia, to become part owners of the company.
This has not hindered their growth in Canada however, as since the founding Kia Canada INC in 1995 they have sold over 70,000 automobiles per year thanks to the nearly 200 dealerships present around the country.
Kia Sportage
The Kia Sportage SUV comes with a 2.0-litre GDI engine offering approximately 181-237 horsepower and 175-260 ft-lb of torque depending on whether or not you opt for the turbocharged engine.
The automobile also sports a 6-speed automatic transmission with electronic stability control so you can both save on gas and experience precision control while driving.
In addition, this SUV is packed full of fantastic safety features that are sure to make you feel more confident on the road. The Sportage comes with a Forward Collision-Avoidance and Lane Keeping Assist, as well as a rearview camera, blindspot protection and even front and back parking sensors to help with all types of potentially dangerous situations.
If you are interested in financing the Kia Sportage, feel free to use our Kia Sportage finance calculator to get started!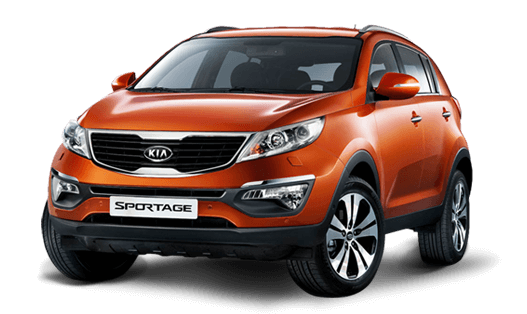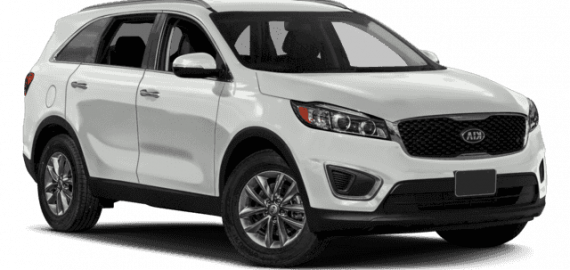 Kia Sorento
A popular Kia model, the Sorento comes standard with a 2.4-lite 4-cylinder engine that can reach up to 185 horsepower as well as 178 ft-lb of torque. However, an upgrade to a 3.3-litre V6 engine capable of an impressive 290 horsepower and 252 ft-lb of torque.
The vehicle also features an option of both a 6-speed and 8-speed transmission for your choice of a more fuel-efficient ride.
As for safety, the Sorento provides an Anti-Lock Braking system to maintain valuable traction while braking, along with a full 360-degree camera to allow you to be aware of everything happening around you.
Lastly, if you are into tech, this automobile has UVO Intelligence which has the ability to control the automobile's climate and even start your car with a touch of a button on your smartphone for added convenience.
Kia Optima
If you are in the market for a mid-sized sedan, the sleek and elegant Kia Optima would be a fantastic way to go. The Optima gives you the choice of two engines, a 2.4-litre GDI or a 3.0-lite turbocharged GDI engine that can run up to 245 horsepower and 260 ft-lb of torque.
The Optima also features a 6-speed automatic transmission with 6 gears allowing for a perfect blend of fuel economy and power.
Like other Kia models, this vehicle prioritizes safety with Lane Keeping Assist, Advanced Smart Cruise Control, and a monitoring system keeping you conscious of any risks while driving.
Finally, as an added touch, the Optima also has UVO Intelligence as well as Apple CarPlay and Android Auto to connect your automobile with your smartphone seamlessly and effectively.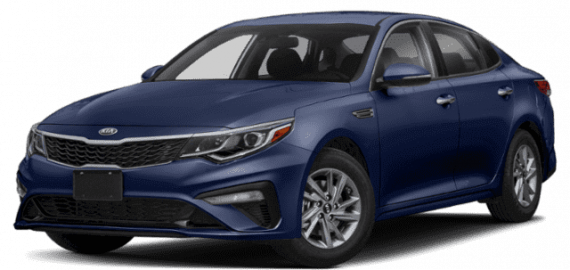 Car Fiance has intimate knowledge of Kia Motors auto finance in Canada given that we ourselves are a Canadian company based out of Toronto, Ontario. As such, we are more than able to render you the perfect Kia auto finance deals you are aiming for.
When you are ready to take the plunge into Kia finance, simply contact us to get going with a free consultation!
100% Finance
No Deposit Required
100% finance is available to approved customers as the car is almost always sufficient security.
Same Day Approvals
Our application process is quick & easy. We have the systems, technology and consultants that can get your application approved fast.
No Obligation
All applications and cosultations are obligation free

Phone
(866) 543-7997 (Toll Free)

Our Office
Car Finance Canada
5000 Yonge Street Suite #1901
Toronto, ON, M2N 7E9