If you are thinking about Jeep financing, looking for the best Jeep finance offers to no avail Car Finance Canada is ready and willing to help. We understand financing a vehicle can be intimidating to some, which is why we want to share our knowledge on Jeep financing interest rates to ensure you can feel good about your purchase.
Moreover, here at Car Finance, we believe everyone should be able to finance the automobile they need. So if you have your eyes on a Jeep Wrangler financing but have bad credit, you don't have to worry because we aid all or customers in obtaining the right deal for their specific needs despite a poor credit score.
So, if you are prepared to take the next step and finance the vehicle you have been wanting, let us guide you through the process with ease thanks to our extensive knowledge of Jeep Canada Financing rates that will make leasing your new car an absolute breeze.
Call Us Today
(866) 543-7997
Questions?
We're here to help!
Jeep began its history early in the 1940s when the first of many vehicles were produced by a man named Wyllis-Overland in 1941. The Jeep was manufactured specifically for the military to use during World War Two.
Four years later in 1945, the brand began manufacturing Jeeps that were targeted for civilians rather than military personnel.
In 1953 Wyliss-Overland sold the company to Kaiser Motors which created multiple styles of the civilian Jeep before eventually handing the reins over to the Chrysler Corporation in 1987. They then merged with Daimler-Benz a year later before merging with Fiat in 2014 which is still the case in the present day.
Now, Jeep has expanded to create various other makes and models such as the widely popular Jeep Wrangler and Jeep Cherokee that have become favourite automobile choices among consumers.
Jeep Compass
Capable of seating up to five passengers, the Jeep Compass is a compact SUV with a 2.4-litre 4-cylinder engine capable of reaching up to 180 horsepower and 175 ft-lb of torque. The Compass also features a nine-speed automatic transmission for increased fuel economy.
Moreover, with four-wheel drive and an Anti-Lock Braking System, this vehicle offers precision turning and road control while driving for a smooth and reliable ride you can feel safe in.
Finally, the Compass has a few tech features to make the ride more entertaining, coming with Mp3 Play and offering Bluetooth Connect for enhanced device connectivity and hands-free driving capabilities.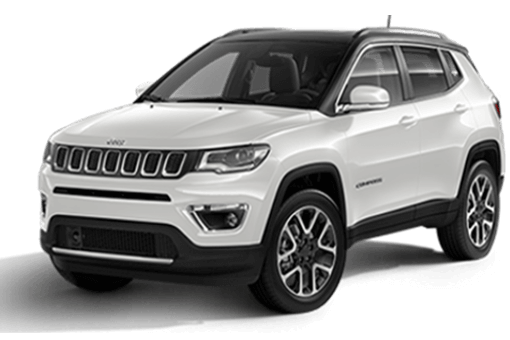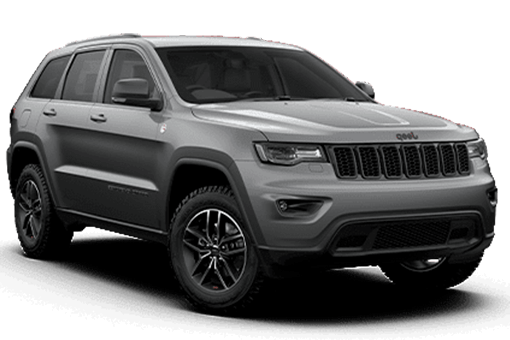 Jeep Grand Cherokee
With seating for five, the well-known Jeep Grand Cherokee offers several different engines ranging from a 3.6-litre Pentastar V6 to a 6.4-litre Pentastar V8 engine. While performance varies from engine to engine, you can expect roughly 271 horsepower as well as 239 ft-lb of torque.
Similar to the Compass, the Grand Cherokee also sports a nine-speed automatic transmission for better fuel economy and an Anti-Lock Braking system to ensure more traction on the road for improved safety performance.
This vehicle also provides Bluetooth Connect for device pairing, as well as Apple CarPlay in order to see and use your iPhone displayed right on the built-in touch screen for easier access while on the road.
Jeep Wrangler
With a seating capacity of 4-5, the all-new Jeep Wrangler offers a standard 3.6-litre Pentastar V6 engine that can get up to 285 horsepower and 260 ft-lb of torque to go along with it. Additionally, the vehicle comes with a six-speed automatic transmission in the standard model.
If safety is a concern this automobile has you covered with fantastic features such as radar technology for easier lane changes and parking, as well as a forward collision warning with active braking to provide an enhanced level of safety.
With safety accounted for, you can feel free to enjoy the infotainment system equipped with Uconnect to pair with your smartphone and an Alpine Premium Audio System to enjoy high quality sounding music and other media.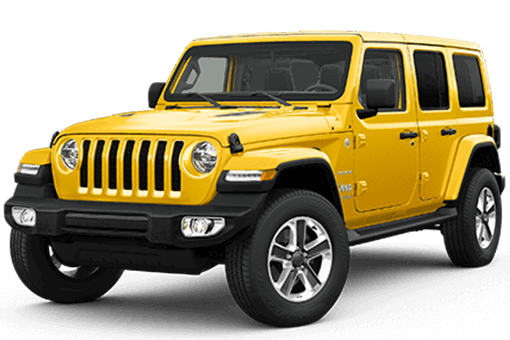 Used Car Services We Can Render You
Located in North of Toronto, Ontario, Car Finance Canada is here to supply you with the tools needed for great to purchase a new Jeep with the best Jeep Compass, Wrangler and Jeep Cherokee financing deals.
In addition, we guarantee there will be absolutely no extra or hidden fees, so you can quickly be on your way to obtaining your new automobile while saving valuable time and money.
If you are interested in allowing us at Car Finance Canada to help you finance the Jeep you have been dreaming of, please do not hesitate to contact us for a free consultation!
100% Finance
No Deposit Required
100% finance is available to approved customers as the car is almost always sufficient security.
Same Day Approvals
Our application process is quick & easy. We have the systems, technology and consultants that can get your application approved fast.
No Obligation
All applications and cosultations are obligation free

Phone
(866) 543-7997 (Toll Free)

Our Office
Car Finance Canada
5000 Yonge Street Suite #1901
Toronto, ON, M2N 7E9