There is often no better feeling than obtaining a new vehicle. However, for those looking at Toyota Canada Finance deals, you may have found it is difficult to identify a good loan suited to your needs. To make this process even easier, you may want to consider looking into a company that can do the work for you.
If you have ever found yourself interested in the idea of financing a Toyota, whether it be new or used but have not taken the next step due to the confusion of the procedure you are certainly not alone.
You no longer need to worry since Car Fiance will help you to get the best possible loan to suit your specific needs with the plethora of finance options available to you.
Call Us Today
(866) 543-7997
Questions?
We're here to help!
The Toyota Story in Brief
Toyota was established in 1937 by Klichiro Toyoda. The company arose as an extension of Kiichro's father's company and began making automobiles. While not the last name of Kiichiro, the company became known as Toyota because the eight strokes used to write it are seen as a number that brings luck and prosperity.
In 1990 Toyota first used it's patented logo on cars throughout North America. The foreground is meant to represent the collective unification in the hearts of all Toyota consumers as well as all Toyota products.
The background of the logo symbolizes the advancement in technology that Toyota has gone through throughout the years, as well as all opportunities the company will have in the future.
Today, Toyota is among the top automakers worldwide, cracking 2019's list of best new vehicles.
Toyota Camry
The Toyota Camry is an extremely popular vehicle ranking highly among all mid-size cars in 2018. The Camry manages an excellent blend of performance at a more than fair value.
The widely sought after 2018 model comes with a 2.5-litre 4-cylinder engine capable of 206 horsepower and 184 ft-lb of torque on their most basic model. Couple this with an 8-speed automatic transmission and a front-wheel drivetrain and you are sure to experience a smooth and fuel-efficient ride.
Seating five and offering mp3 play and Bluetooth connectivity, the Toyota Camry has something for the entire family to enjoy.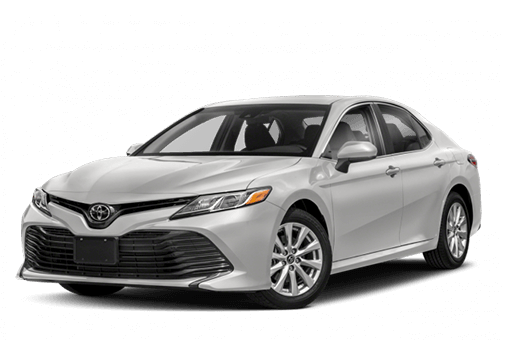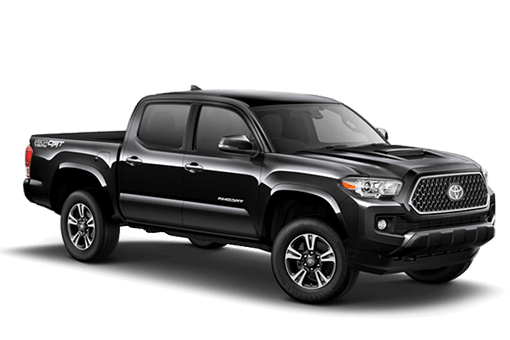 Toyota Tacoma
For all the truck enthusiasts out there, the Tacoma is a can't miss truck model manufactured by Toyota. While the specifications may vary depending on the upgrades you can buy, even the top end most expensive version is quite fairly priced.
with adjustable seating fitting four to five passengers, the Tacoma sports engine options that offer anywhere from 159 to 278 horsepower, as well as 180 to 265 lb-ft of torque depending on if you choose a v6 engine. All Tacomas come with a 6-speed automatic transmission, and either rear-wheel or full wheel drive ideal to your needs and budget.
Toyota Rav4
Seating up to five passengers, the all-new 2020 Rav4 comes standard with a 2.4 litre 4-cylinder DOHC engine with dual variable valve timing with intelligence. In addition, higher-end upgraded models offer a direct-shift 8-speed automatic transmission to mix performance with impressive fuel economy.
Furthermore, this vehicle offers fantastic entertainment, with a seven-inch touch screen along with Apple CarPlay, Android Auto and a total of six speakers among other additional potential upgrades.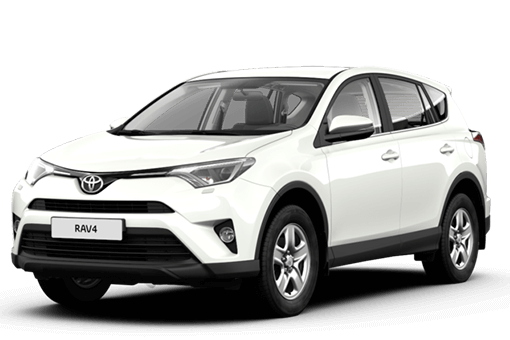 Toyota finance calculator
Used Car Services We Can Render You
At Car Finance Canada, located in North of Toronto, Ontario it is our mission to help customers obtain the vehicle they desire in the easiest and least painful way possible. Due to this, we provide you with the best possible deals on Toyota Canada used car financing.
Say perhaps you are interested in a Toyota Yaris finance used, or any other automobile for that matter, well we will then get to work on looking into the market and finding your preferred loan type, with no hidden fees or interest rates for you to worry about. With the grunt work out of the way, you can finally sit back and enjoy knowing we will assist you until you are thrilled with your chosen option and rates.
100% Finance
No Deposit Required
100% finance is available to approved customers as the car is almost always sufficient security.
Same Day Approvals
Our application process is quick & easy. We have the systems, technology and consultants that can get your application approved fast.
No Obligation
All applications and cosultations are obligation free

Phone
(866) 543-7997 (Toll Free)

Our Office
Car Finance Canada
5000 Yonge Street Suite #1901
Toronto, ON, M2N 7E9