If you have an interest in the idea of obtaining a loan for an Acura vehicle, you may have done your research on Acura Canada finance rates or looked more specifically into certain preferred makes and models such as the Acura MDX, TSX, NSX or Acura Honda finance options. Subsequently, you may have been slightly confused or overwhelmed by the sheer number of loan and finance options that are offered. While you may have spent some time learning about the process, it can still no doubt seem like a daunting task.
With all the options out there, it is sometimes difficult to find the plan that is right for you. This is precisely where Car Finance Canada comes into play. We strive to provide our customers with a smooth and seamless experience, making car financing much more pleasurable. With several options to choose from, we can help you find the optimal loan deal for your vehicle based on your needs.
Call Us Today
(866) 543-7997
Questions?
We're here to help!
Acura was founded in 1986 by the Honda Motor Company, which is a Japanese multinational conglomerate that is primarily known for manufacturing automobiles. Unlike the Honda brand, Acura was designed with the goal of becoming a premier luxury car manufacturer.
At first, Acura vehicles were being manufactured in Japan. However, this changed in 1986 when Acura became the first Japanese automaker to begin producing cars in North America. Presently all cars are manufactured with the United States and Canada, with the only exception being the flagship RLX.
The name Acura traces back to the Latin word Acu, which means "done with precision" which is a motto that the company still continues to live by.
Today, Acura has grown exponentially within Canada, with Ontario producing over 800,000 vehicles, as well as Canadian exclusives such as the EL and CSX sedans.
Acura MDX
The Acura MDX comes equipped with a 3.5-litre direct injection SOHC i-Vtec V6 engine that can get up to 290 horsepower and 267 lb-ft of torque along with a 9-speed sequential sport shift transmission for a fuel-efficient and flawless driving experience.
The MDX also has more than enough room for the entire family, with enough room to fit a maximum of seven passengers. With all those passengers along for the ride, the MDX makes sure to keep everyone entertained with Apple CarPlay and Android Auto, as well as an available rear entertainment system.
As if that is not impressive enough, this mighty vehicle also sports a towing capacity of just over 1,500 pounds, ensuring that you can bring along whatever you need while doing it in style.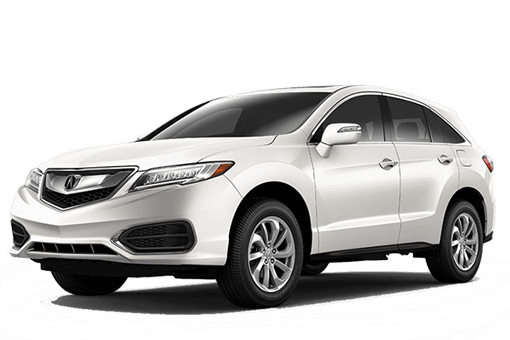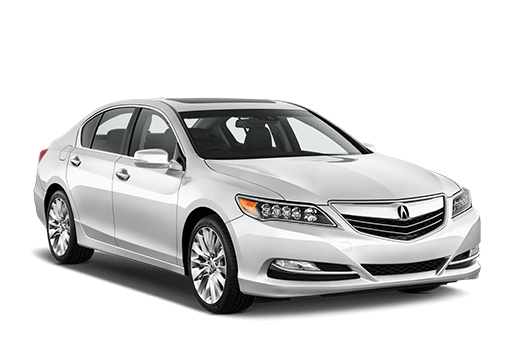 Acura TSX
While unfortunately being discontinued in 2014, the Acura TSX would be a shame to overlook. The automobile comes with a 2.4-litre I-4 engine clocking in at 201 horsepower and 170 lb-ft of torque. In addition, the TSX has a 5-speed overdrive transmission for increased fuel economy.
Couple these features with ABS and driveline traction control this vehicle is sure to offer controlled and precision driving. Finally, while being a slightly older model, it still has the potential for Bluetooth connectivity to pair with your devices.
Acura NSX
If you could not tell simply by looking at it, the Acura NSX is an extremely powerful supercar with the specifications to make it perform as well as it looks. This car sports a 3.5-litre twin-turbo V6 engine cable of an extremely powerful 500 horsepower and 406 lb-ft of torque.
To top it all off, the NSX provides a 9-speed dual-clutch automatic transmission that is both good on gas and allows for faster switching between gears.
Moreover, just because it is a supercar doesn't mean it does not have some fantastic technology on the interior as well. The vehicle offers a seven-inch touch screen with Android Auto and Apple CarPlay, in addition to a nine-speaker ELS audio system to provide an extra layer of entertainment.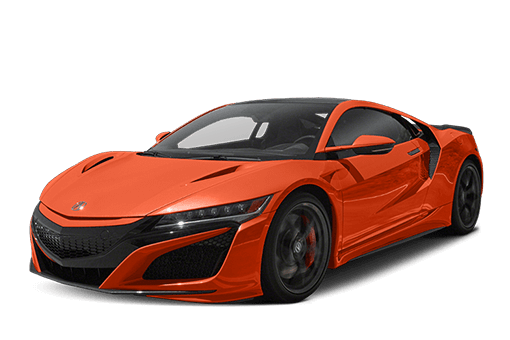 Used Car Services We Can Render You
If you are in need of aid navigating through the complex world of Acura finance Canada, we at Car Finance Canada in Toronto are eager to help. We can help you finance Acura TSX models, or finance Acura NSX models if that is more your speed. If those are not for you, we can aid you in loaning Any Acura your heart desires due to our expertise in Acura used finance rates.
So, if you are interested in finally financing the Acura of your dreams, with a team dedicated to helping you find the loan option that is right for you, we can help make this dream a reality.
Feel free to contact us for a free consultation to get started!
100% Finance
No Deposit Required
100% finance is available to approved customers as the car is almost always sufficient security.
Same Day Approvals
Our application process is quick & easy. We have the systems, technology and consultants that can get your application approved fast.
No Obligation
All applications and cosultations are obligation free

Phone
(866) 543-7997 (Toll Free)

Our Office
Car Finance Canada
5000 Yonge Street Suite #1901
Toronto, ON, M2N 7E9