If you have had your eyes on Audi used finance rates for the past while but have not pulled the trigger due to worry or confusion over the process of financing your vehicle you do not have to wait any longer. While this process can seem scary to some, once you gain the knowledge of how to get the best deals you will be wondering what took you so long in the first place!
With the aid of Car Finance Canada, you are given all the financing options you need in order to get the best possible deal with little to no fuss. If you are interested in an Audi R8, S5, A3, or A4 finance used we can help.
With the tough part taken care of, all you need to do is pick which vehicle you want, because Car Finance Canada will provide you with the optimal Audi used car finance rates possible so you can feel great about your new purchase.
Call Us Today
(866) 543-7997
Questions?
We're here to help!
Audi was founded by August Horch, a German engineer who first conceived of the luxury car brand known as Audi in 1909. Originally, the name of the company was meant to be August Horch Automobilwerke GmbH. Horch, however, due to the name already being taken, was informed he could not legally use it.
As a result, Horch named the brand Audi, which is the Latin translation of the last name Horch, which derives from the German verb Horchen which means to listen or hark in English.
In 1932, Audi merged with three other automobile manufacturers (DKW, Wanderer, and Horch). This merger resulted in the popular four-ringed logo Audi sports today, representing each of the four companies' impacts on the brand.
Presently, Audi, which is owned by the Volkswagen Group is ranked in the top 100 of all global brands regardless of the industry in 2019 and wishes to further their success for many more years to come.
Audi R8
With seating for two and built for speed, the Audi R8 is an incredibly sleek and powerful machine, courtesy of its 5.2-litre V10 engine that can reach up to a whopping 628 horsepower and 428 lb-ft of torque. As a result, the R8 is capable of reaching a top speed of 330 km/h.
In addition, the supercar comes equipped with a 7-speed dual-clutch transmission for a boost in fuel economy.
You will also receive a twelve-inch digital driver's display to replace regular analogue dials that are usually found in the front of the steering wheel for a touch of technology in the interior.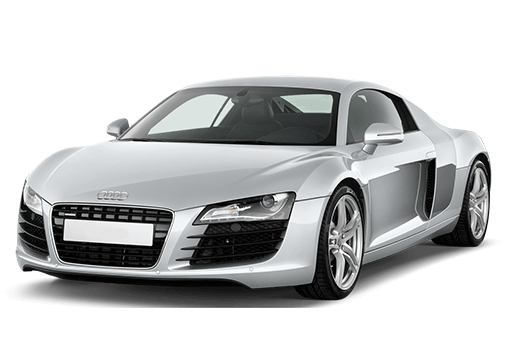 Audi S5
Another fantastic option, the Audi S5 also holds some power, with a 3-litre V6 engine that can output 349 horsepower as well as 369 lb-ft of torque. This vehicle is made for speed, able to go from 0-60 km/h in approximately 4.4 seconds.
Along with the speed, the S5 is also able to drive with precision thanks to its Quattro all-wheel-drive that can place torque where you need it to make seamless turns at all times.
The Audi S5 also comes with its share of infotainment, such as a 12.3-inch driver's display screen functioning as a virtual cockpit. There is also Audi Connect to provide you with up to date traffic and weather information, along with available wi-fi hotspot for 4-5 passengers.
Audi A3
The Audi A3 is a compact car with seating for 4-5 passengers. The vehicle offers a 2-litre 4-cylinder engine that can reach up to 184-228 horsepower with 222 lb-ft of torque. The A3 also sports a 7-speed manual transmission, offering faster gear switching and better fuel economy.
The automobile also contains the 12.3-inch virtual cockpit found in the S5, along with Audi active lane assist that will alert you if your vehicle is drifting outside of your lane, ensuring both you and your family can feel safe while on the road.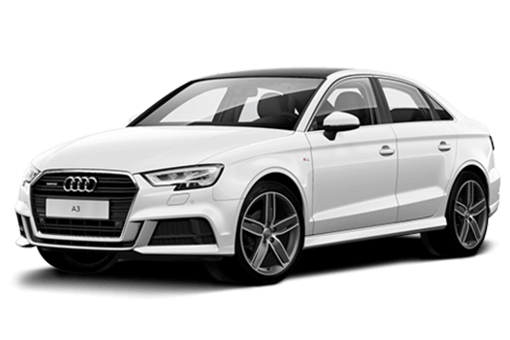 Used Car Services We Can Render You
Here at Car Finance Canada located in North of Toronto, Ontario, we know that many individuals are looking at Audi used car finance rates in hopes of finding a solid deal. Whether it be a sleek used Audi R8, TT, A4, or q7 finance deals you are after we are willing and able to find a deal that is right for you.
If you would like to finance your new Audi without the hustle and bustle associated with trying to find the best loan options yourself, allow us at Car Finance Canada to find them for you.
To learn more about the type of deals you can look forward to, feel free to use our used Audi finance calculator to see potential financing options!
100% Finance
No Deposit Required
100% finance is available to approved customers as the car is almost always sufficient security.
Same Day Approvals
Our application process is quick & easy. We have the systems, technology and consultants that can get your application approved fast.
No Obligation
All applications and cosultations are obligation free

Phone
(866) 543-7997 (Toll Free)

Our Office
Car Finance Canada
5000 Yonge Street Suite #1901
Toronto, ON, M2N 7E9