If you are looking to finance a Dodge, but do not know where to start, Car Finance Canada has the answer. With numerous Dodge financing rates and plans available you will be sure to get a fantastic deal on any make or model you are looking for.
Additionally, we know sometimes times can be tough, but that doesn't mean you should not be able to experience the joys of Dodge financing with a bad credit score just like anyone else. As a result, you can still get the absolute most bang for your buck and get great dodge finance rates in Canada regardless of your current credit score situation.
If that sounds appealing to you, allow us to help you navigate through the sometimes difficult car loaning procedure, making your only decision whether you want to find the best Dodge Caravan or Dodge Chrystler financing deals, or any other model your heart desires.
Call Us Today
(866) 543-7997
Questions?
We're here to help!
Dodge was originally founded in 1900 by a pair of brothers named Horace and John Dodge. At first, their company, which at the time was called The Dodge Brothers Company was not a part of the automobile industry, but rather got their start selling bicycles.
Over an approximately two-year time frame, the brothers began to transition from focusing on bicycles to supplying various automotive parts. This became their first introduction to the automobile industry.
By the time 1913 rolled around, the Dodge brothers decided to manufacture their very own line of vehicles, officially releasing their very first the following year.
Unfortunately, the pair passed on in the 1920s due to illness. However, the Dodge legacy continues to live on, currently being owned by Fiat Chrysler Automobiles. Presently, Dodge often boasts yearly top ten sales ratings on many of their vehicles, establishing itself as a top car brand among consumers.
Dodge Caravan
The Dodge Caravan is one of the better-known automobiles manufactured by Dodge. It comes equipped with a 3.6-litre Pentastar V6 engine that offers 283 horsepower with 260 lb-ft of torque. Furthermore, the minivan utilizes a 6-speed automatic transmission making it extremely fuel-efficient.
Also, the Dodge Caravan can comfortably seat up to seven passengers, and keep them all safe with blind-spot monitors, a rear parking camera with park assist, and an anti-lock braking system to maintain stability in all situations.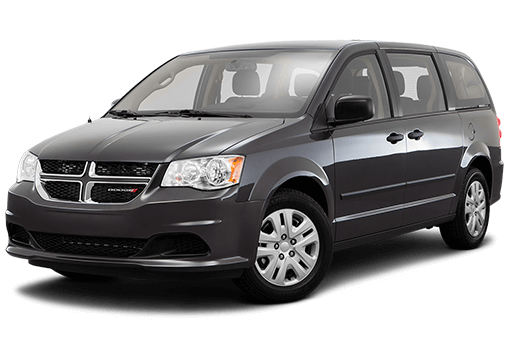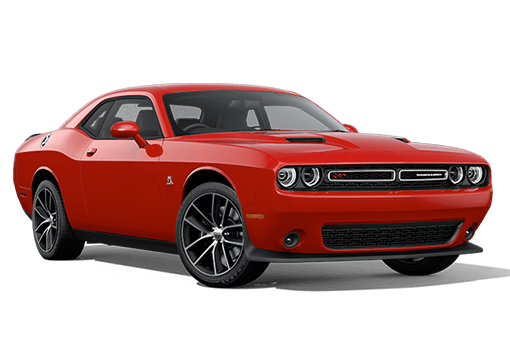 Dodge Challenger
One of the best looking cars you will see on the road, the Dodge Challenger is also one of the most powerful and dynamic muscle cars on the market. Offering several engine options, such as the top of the line 6.2-litre supercharged HEMI SRT Hellcat Redeye that is capable of a tremendous 797 horsepower with the 707 lb-ft of torque allowing you to tear up the road.
Of course, with all this power, the Dodge Challenger has many safety features, such as blind-spot monitoring, a rear backup camera, and adaptive cruise control to keep you at a safe distance from other vehicles.
Dodge Charger
Another Dodge model known for being capable of both power and performance is the Dodge Charger. The charger once again has various engine options to choose from, with the least powerful engine, the 3.6-litre Pentastar VVT V6 still providing up to 300 horsepower as well as 264 lb-ft of torque.
The automobile also offers a personalized information display, a heated steering wheel, and the Dodge Uconnect system with features such as Bluetooth and wi-fi hotspots. It also has Apple CarPlay and Android Auto capabilities, as well as vehicle health reports to keep your car running smoothly.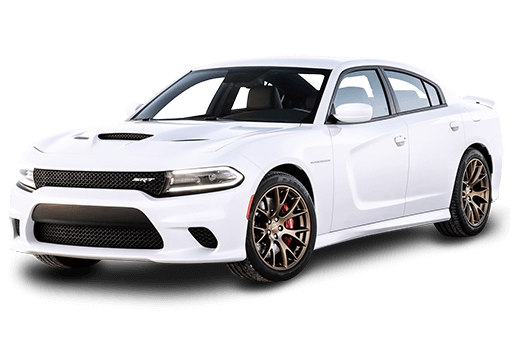 Used Car Services We Can Render You
Based out of Toronto, Ontario, Car Finance Canada is committed to getting you the top deals on Dodge products. We can help you finance used Dodge Challengers or any other car you may be after despite a poor credit score. In addition, we have unparalleled knowledge of Dodge truck financing to provide you with the very best Dodge truck financing deals anywhere.
If you are looking for a place to aid in your search of the top Dodge finance rates Canada has to offer, look no further than Car Finance Canada to help find your new vehicle with no hidden fees or additional charges.
Please contact us for a completely free consultation!
100% Finance
No Deposit Required
100% finance is available to approved customers as the car is almost always sufficient security.
Same Day Approvals
Our application process is quick & easy. We have the systems, technology and consultants that can get your application approved fast.
No Obligation
All applications and cosultations are obligation free

Phone
(866) 543-7997 (Toll Free)

Our Office
Car Finance Canada
5000 Yonge Street Suite #1901
Toronto, ON, M2N 7E9