With the popularity of the Mercedes-Benz brand globally as well as within Canada, more and more Canadians are trying to get their hands on one of the many tops of the line luxury automobiles they have to offer.
However, for those that have been scouring the market attempting to find the right price to work with your current budget, you may have come to find out that financing a used Mercedes is not always as easy as it may initially seem.
As a result, Car Finance Canada is here to help you finance the vehicle of your dreams in the easiest and most time-efficient manner so you can make your dream a reality even sooner than you ever thought possible.
With our knowledge and expertise on the current finance rates of Mercedes-Benz automobiles in Canada, you can rest assured you are in good hands!
Call Us Today
(866) 543-7997
Questions?
We're here to help!
Brief History of Mercedes-Benz
The story of Mercedes-Benz dates back to 1926 when two men by the name of Karl Benz and Gaitlib Daimler Joined forces and decided to start an automotive company originally referred to as Daimler-Benz.
The name was eventually changed to Mercedes-Benz upon the hiring of Emil Jellinek who became the companies, new chief engineer, once Daimler had passed on. Jellinek chose to name two of the cars that were manufactured after his daughter Mercedes, which sparked the eventual change of the names of the vehicles we are all familiar with today.
Currently, Mercedes-Benz continues to be a premier luxury car brand in Canada after its expansion in 1995. The expansion resulted in a headquarters being built in Toronto, as well as over 20 dealerships being dispersed throughout Canada allowing the company to gain recognition in Canada and across the globe as it continues to expand worldwide.
Top 3 Mercedes-Benz Models
Mercedes-Benz CLA 250
The Mercedes-Benz CLA 250 is a compact car able to reach up to 221 horsepower courtesy of its 2-litre 4-cylinder engine. In addition, the vehicle also offers a seven-speed manual transmission that provides faster shifting between gears.
Moreover, this automobile also comes with some fantastic safety features such as an anti-lock braking system as well as stability control that automatically reduces engine power to help keep control of the vehicle.
With a car this good, the Mercedes-Benz CLA 250 has an advanced security system capable of detecting ongoing or attempted break-ins and alerting you immediately in order to keep your car safe from intruders.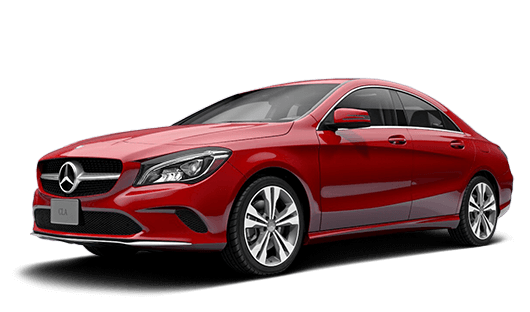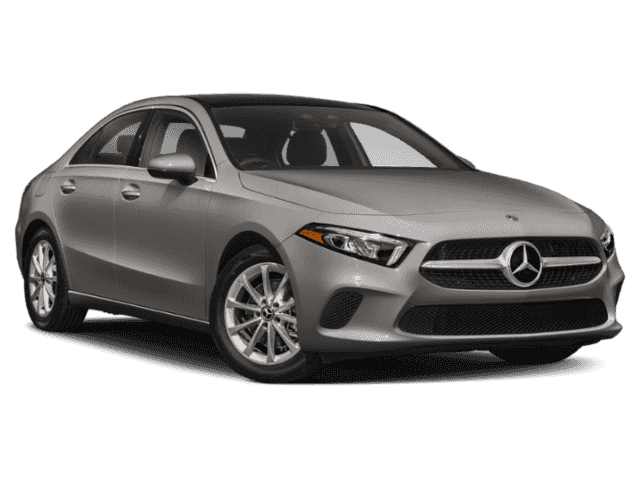 Mercedes-Benz A 220
This sedan comes equipped with a 2-litre inline 4 turbo engine capable of 188 horsepower, reaching a speed of 0-100 kilometres per hour in about 7.2 seconds. Moreover, the vehicle is stocked with a seven-speed dual-clutch automatic transmission allowing for a faster time in between shifting gears.
In terms of safety, Mercedes-Benz A 220 offers attention assist to warn you of possible oncoming threats, such as being drowsy while driving which could lead to a potential accident. In addition, there is also an active brake assist to alert you when you are close to another vehicle or object to keep you safer on the road.
Lastly, the automobile includes useful technology such as a seven-inch touch screen display for Apple Carplay and Android Auto, as well as available Bluetooth audio streaming to keep you and the family entertained for hours.
Mercedes-Benz G 550
This powerful SUV sports a 4-litre V8 Biturbo engine that provides an impressive 416 horsepower as well as 450 lb-ft of torque. Further, the vehicle comes with a 9G-Tronic transmission that is a Mercedes-Benz trademark.
As far as safety is concerned, the automobile features an anti-lock braking system, stability control, as well as front, side, knee and overhead airbags to provide full coverage in case of an unfortunate accident while driving.
In addition, the Mercedes-Benz G 550 contains dual 12.3-inch cockpit display monitors along with voice control allowing you to get directions, play audio, or control other features without the use of your hands.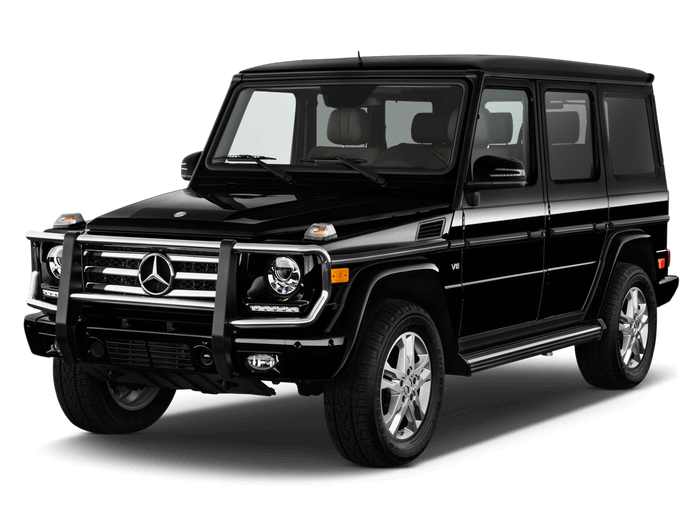 Mercedes-Benz finance calculator
Located right here in North of Toronto, Ontario, we at Car Finance want to help to grab the best Mercedes-Benz auto finance deals. Whether you are interested in Mercedes-Benz A-class finance, Mercedes-Benz CLA 250 finance, or any other model feel free to get in touch with us.
Whether you are excited about the prospect of a Mercedes finance on a used car, or a new one, you can utilize our Mercedes-Benz finance calculator to show you the types of amazing deals you can expect to look forward to!
100% Finance
No Deposit Required
100% finance is available to approved customers as the car is almost always sufficient security.
Same Day Approvals
Our application process is quick & easy. We have the systems, technology and consultants that can get your application approved fast.
No Obligation
All applications and cosultations are obligation free

Phone
(866) 543-7997 (Toll Free)

Our Office
Car Finance Canada
5000 Yonge Street Suite #1901
Toronto, ON, M2N 7E9