For all residents of Canada debating whether or not they should finally take the plunge into a Volkswagen finance, Car Finance is here to serve you. No matter where you are located within Canada we can aid you in obtaining Volkswagen auto finance plans you can feel good about.
Whether you are hoping for finance in Quebec or anywhere else, you can rest assured that we have the knowledge and expertise to render you top of the line deals from all over the country.
If you have been hesitant to partake in the process of the financement of a Volkwagen within Canada, with our aid you can be well on your way to purchasing your new or used automobile with the right price to fit your budget.
For those who may be struggling with a poor credit score do not fret, we are happy to help any and all customers with their needs.
Call Us Today
(866) 543-7997
Questions?
We're here to help!
Brief History of Volkswagen
Volkswagen, which translates to "people's car" in German was founded in 1937 by the German Labour Front based out of Berlin. At the time of their creation, most automobiles were out of the price range of most people living within the country.
Due to this, Volkswagen emerged as a way to give individuals access to cars at a much cheaper and affordable price for more people to enjoy, truly living up to the name of the people's car.
The brand is now owned and operated under the Volkswagen group, expanding its product all throughout the globe. In relation to its expansion within Canada, In 1952, the Volkswagen Group Canada was put together with its headquarters in Ajax, in order to bring the people's car to Canadians across the country to enjoy.
Volkswagen Golf
The Volkswagen Golf is a compact car with several different engine options to choose from. The most common one, however, is a turbocharged 1.4-litre 4-cylinder engine that offers up to 147 horsepower as well as 184 lb-ft of torque.
Once again, the golf provides various transmission system options such as a 6-speed manual, eight-speed automatic, or a six and seven-speed manual depending on the particular model.
As it pertains to safety, this automobile features an anti-lock braking system, automatic post-collision braking, crash response technology, and advanced airbags designed to keep smaller passengers such as children safe in the case of an unfortunate accident.
The Golf also sports an infotainment system complete with a 6.5-inch touchscreen and smartphone integration with MirrorLink, Android Auto and Apple CarPlay making the Volkswagen Golf finance plan one to look into.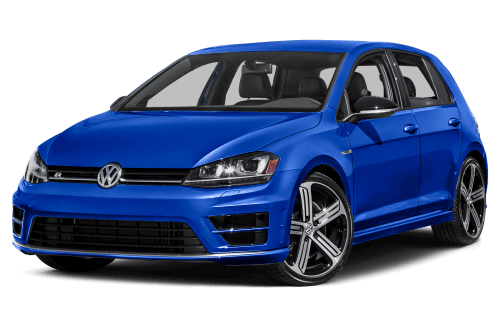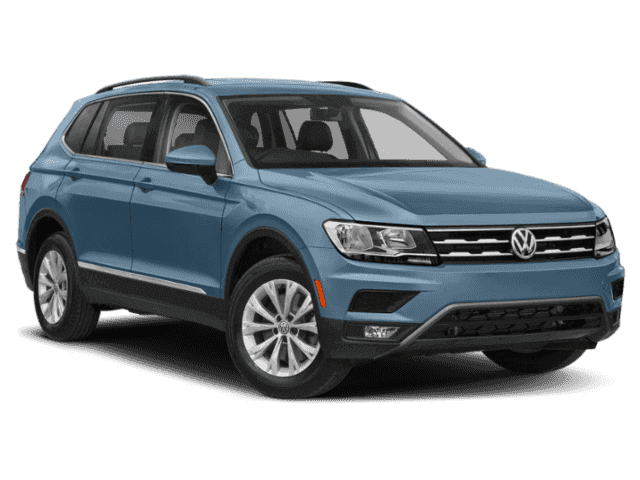 Volkswagen Tiguan
The Volkswagen Tiguan is powered by a 2.0 TSI engine that reaches up to 184 horsepower and 221 lb-ft of torque. The vehicle utilizes an eight-speed automatic transmission with Triptonic for high-level shifting capability.
You will also find a list of impressive safety features such as electronic stability control, hill hold assist and a blindspot monitor to keep you and your vehicle protected no matter the conditions on the road.
Moreover, the Tiguan offers a 6.5-inch touchscreen display with available smartphone integration as well as Bluetooth connectivity to allow compatible devices to interact seamlessly in your automobile.
Volkswagen Beetle Wolfsburg
With its unique and iconic design, the Volkswagen Beetle comes equipped with a 2.0 TSi engine rendering you 174 horsepower with 250 lb-ft of torque. Furthermore, this automobile contains a six-speed automatic Triptonic transmission allowing the driver to change out of automatic mode in order to up or downshift.
The Beetle also provides safety features including cruise control for automatic regulation of the vehicle's speed, blindspot protection, as well as a rearview camera to stay aware of all other automobiles on the road regardless of their location.
Lastly, in terms of infotainment, the vehicle's infotainment system consists of a 6.33-inch touchscreen display monitor with smartphone and Bluetooth integration. You will also get voice control and keyless entry for added convenience.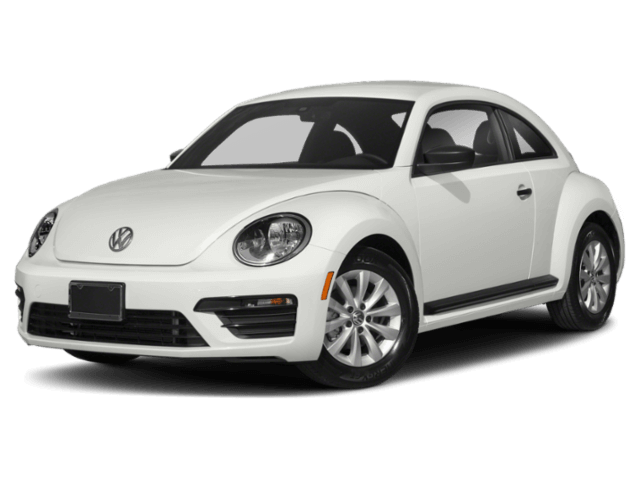 Volkswagen finance calculator
When it comes to Canada, Car Finance located right here in North of Toronto, Ontario has you covered when it comes to all your Volkswagen car finance needs. We can help you acquire top-notch used Volkswagen deals and offers, or any other automobile of your choice with no extra or hidden fees.
So, if you have been itching to get going on finally financing the Volkswagen vehicle that you have had your eye on for some time now, please do not hesitate to contact us at Car Finance Canada to get started on making your dream a reality!
100% Finance
No Deposit Required
100% finance is available to approved customers as the car is almost always sufficient security.
Same Day Approvals
Our application process is quick & easy. We have the systems, technology and consultants that can get your application approved fast.
No Obligation
All applications and cosultations are obligation free

Phone
(866) 543-7997 (Toll Free)

Our Office
Car Finance Canada
5000 Yonge Street Suite #1901
Toronto, ON, M2N 7E9